The presentation of demonstration sites in the carbon-smart peatland forest management project
The carbon-smart peatland forest management project implements logging demonstrations in Southern and Central Ostrobothnia where forest is cared for through means of continuous silviculture. The demonstrations are practical objects in the region's peatland forests, from which digital story map material has been produced. The objects can therefore be explored either on site or online.
The demonstrations include different methods of logging in peatland forests with different tree stands, sites and conditions. The solutions used aim at reducing greenhouse gas and nutrient emissions and increasing carbon sequestration to combat climate change. The demonstrations have been carried out in broad cooperation with forest industry actors, entrepreneurs, municipalities and landowners.
The aim of the project is to ensure the supply of sustainably produced raw material from Finnish peatland forests to companies in the forest and bioenergy sector and to promote the sustainable use of Finnish peatland forests in the project area in Southern and Central Ostrobothnia. The project is being carried out by the Finnish Forest Centre and the Natural Resources Institute Finland. It is funded by the European Regional Development Fund, and the funds have been provided by The Regional Council of Central Ostrobothnia.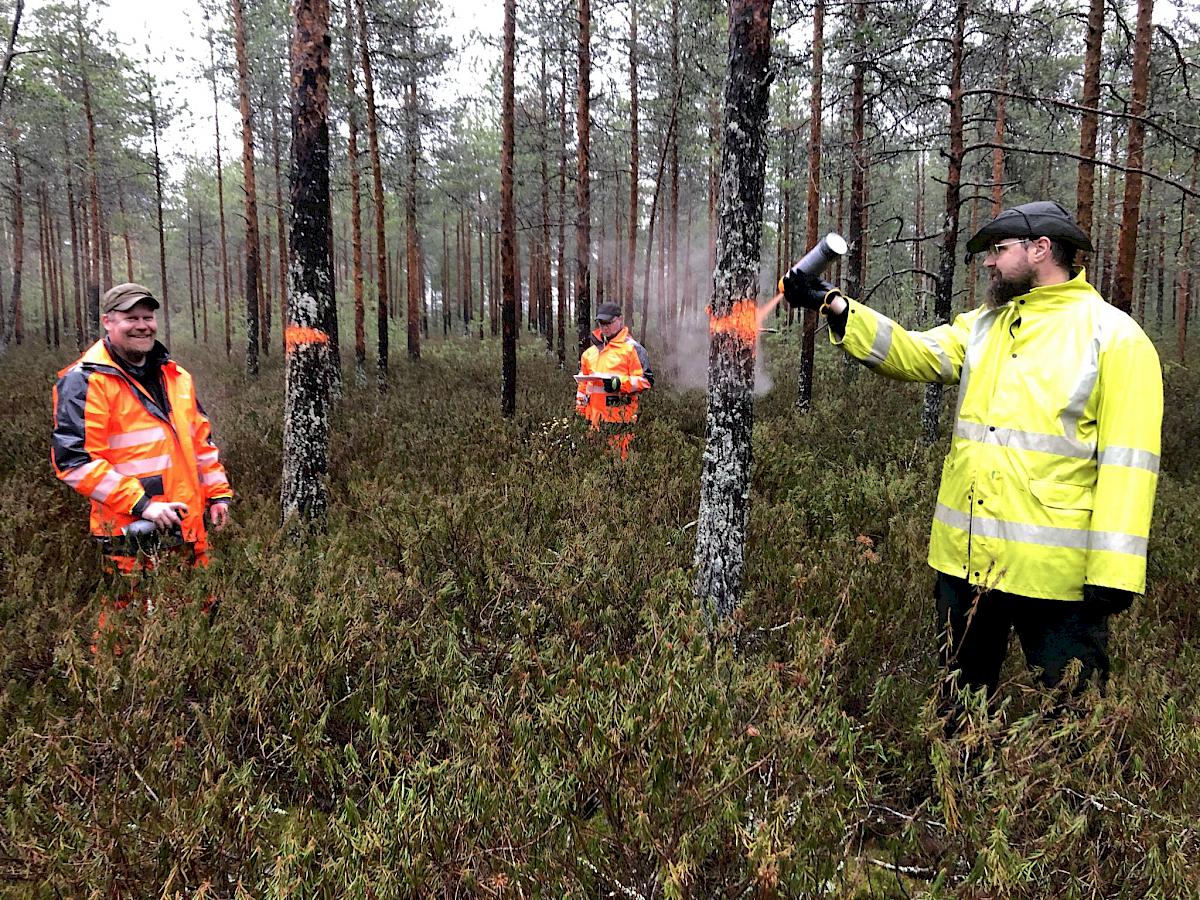 Tatu Viitasaari (left) and Jaakko Liinamaa from Finnish Forest Centre as well as Harri Lindeman from Natural Resources Institute Finland are marking the trees to be removed from the demonstration site. Photo by Jussi Laurila.